HVAC & Air Duct Cleaning in Grand Forks, ND
The Everyday Health of Your Home Starts in Your Air Ducts
Your HVAC system needs to be cleaned just like any other part of your house. Over time, the air ducts can have a buildup of the same dust and allergens that you remove from the rest of the house with regular dusting and sweeping. Having the air ducts professionally cleaned makes a world of difference for the air quality in your home. A thorough air duct cleaning ensures you aren't cycling the same air contaminants through your house whenever you turn on the A/C and will benefit any family members who are sensitive to dust. Keep your respiratory system healthy and avoid allergies by having your ducts cleaned by our Grand Forks, ND team.
The Importance of HVAC Cleaning
When an HVAC system goes uncleaned for years, dust, dirt, dander and other air contaminants can build up in the air ducts. In many homes, indoor pollution levels are at least twice as high as they are outdoors. When that happens, you are releasing allergens and harmful particles into the air every time you use the A/C. Some of the allergens that collect in ducting include:
Dander from pets
Mites
Pollen
Dust
Mold
Reduce allergens and keep the air in your home healthy by hiring a professional to clean out the air ducts.
Potential HVAC Issues
Dusty, blocked air ducts can cause problems with the rest of the HVAC system, aside from the health concerns it poses. Dirty filters that are clogged with contaminants are unsanitary, but they also reduce the efficiency of the rest of the system. These filters can actually increase the amount of energy needed to use the system and strain it. An unchecked system can also leak refrigerants. Refrigerants are vital to cooling air, and a leak is hard on the HVAC materials, particularly the condenser. Consistent HVAC maintenance and inspection is key to prevent expensive problems in the future.
Steamatic Cleaning Technique
When you hire Steamatic, you can rest assured we are using the most advanced technology available to assess, clean, and maintain your air ducts. First, we use diagnostic cameras to get a sense of what your HVAC system looks like, from the ducting to the sources. This lets us know how much dirt and debris is trapped inside, and also tells us what the system's plan looks like.
Our patented equipment uses HEPA filtration to collect debris once it is loosened from the ducting to make sure it does not end up loose in your home. Once you get a thorough HVAC cleaning, Steamatic of Red River Valley recommends a yearly maintenance appointment. During maintenance, a technician will inspect the HVAC's functioning, make suggestions for your air filter replacements, and clean out any dust that has gathered in the ducting.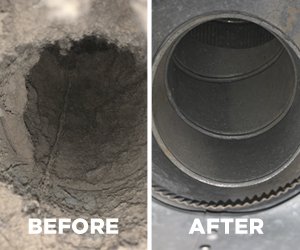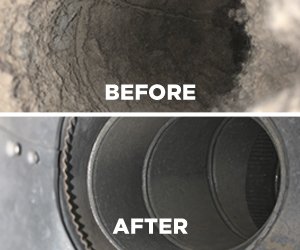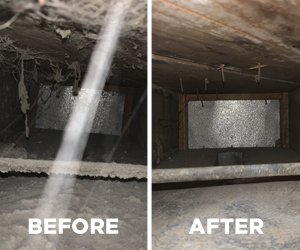 The Steamatic Difference
At Steamatic of Red River Valley, we value employee training and certification. Employees are trained above industry standard so that they can be prepared for any situation they encounter. Even after they are hired, we provide ongoing training in several forms. All our employees stay up to date and trained in the latest technology to provide better service to our customers.
To improve the air quality in your home, contact Steamatic of Red River Valley today. Our thorough HVAC cleaning uses modern technology to give you clean air ducts that lets you use the A/C without worrying about allergies.
OTHER CLEANING SERVICES
When disaster strikes, Steamatic understands that you just want to get your life back to normal. Our normal business hours are 8:00 am to 5:00 pm Monday through Friday, and we are available 24/7 to respond to your emergency.
stewart schanzenbach
2022-07-20
I had them clean my duct work and dryer vent. Excellent job.
Edward Mayotte
2022-07-18
Air vent cleaning. Mike was very professional. We had our 7 year old granddaughter and he was very patient with her she had many questions for him. He did an excellent job!!
Steamatic was very responsive to our situation! Highly recommend them.
Excellent work done duct cleaning. Professional & explained every aspect of the service performed along with before and after pics. Cleaned up and put things back the way he found them. $50.00 discount coupon also. Highly recommend !!!
Elaine Ramstad
2022-07-07
On time. Pleasant.Went beyond what I expected.Got a stain out a competitor could not.
Jodi Schroeder
2022-07-07
John was on time, professional, and did an excellent job cleaning the carpets in 4 bedrooms and living room. Our 2 pieces of furniture looked brand new after he was done. I will for sure reach out to them again.
Friendly service man and explained to me what he was doing.
Steamatic of Grand Forks gave us an estimate to clean mold from the basement outside walls, the drywall and the studs in the basement of our house. They were highly professional, did the work in a timely manner and most importantly did an outstanding job. I highly recommend them to anyone needing a similar service.
Tracy Hemington
2022-06-15
We had our air exchangers and duct work cleaned before a new furnace install. Levi did a great job! He was on time, professional, polite and knew exactly what he was doing. He even cleaned up when the job was finished! Great company and great work ethic!
Address:
Grand Forks, North Dakota 58203
Phone:
Email: