HVAC & AIR DUCT CLEANING IN FARGO, ND
The Everyday Health of Your Home Starts in Your Air Ducts
The air in your home may feel clean, but are you really sure that is the case? Pollen, dirt and other contaminants collect in the carpeting every single day. Those materials later get distributed by the HVAC mechanical system. You need to be careful about the air quality in your home degrading too much or else you will start noticing respiratory issues. It is paramount to seek an air duct cleaning service in Fargo, ND regularly so that you know you are breathing easy.
Potential HVAC and Air Duct Issues
Most professionals recommend getting an HVAC cleaning once every three to five years. However, you need to be cognizant of when your building needs it more often than that.
You should get it done immediately if you recently completed some home renovations. There could be dust laying around from the construction that you do not want floating around in the air. You also need to make sure you change the furnace filter often enough. You can also hire a professional to see if your building has any of the following problems.
Excessive Dust:  If your home consistently feels dustier than it should be, then it could be a result of too much dust and debris getting in the ductwork. A contractor would be able to use a camera to pinpoint the exact cause of the issue.
Pests: The ductwork makes for the perfect home for insects, rodents and other pests. You should be aware if you hear beating wings or scurrying feet in the ventilation system.
Mold: Lastly, you need to remedy mold right away. You will first need to confirm that you actually have mold. From there, you can take steps to eliminate the mold and any other microbial growth taking place.
Other indoor air contaminants include pet dander, dust mites, and pollen. If you are not careful, then indoor air can soon become far worse than outdoor air.
Air Duct and HVAC Cleaning Services
Air duct cleaning consists of cleaning the various cooling and heating system components, including diffusers, grilles, and registers. Steamatic of the Red River Valley handles everything from start to finish. The crew will show up on time and greet you. The building will have to be prepared, which entails making sure the technicians have access to everything. The team uses a powerful vacuum to collect all contaminants lodged in the system.
Highly pressurized air goes through the system, and it is all collected in a containment unit. Once this is complete, we comply with NADCA standards to seal off the hole in the main trunk line. The technician performs a thorough review at the end to ensure everything is clean as can be. You can ask any last-minute questions you have about the process, but from there, our work is done. You just need to breathe more comfortably.
Benefits of Cleaning the HVAC System
After the cleaning, you may notice any offensive odors have gone away. This is partly due to the fact that cleaning helps remove the potential for mold growth. After service, your HVAC system will be restored to peak energy efficiency. You get the most out of your system, and you will not have to fret about out-of-control energy bills.
Steamatic proudly serves the Fargo, North Dakota area. Stop living with dust and mold when you can breathe easier in your home once again. Contact us today to get a quote or more information about your specific problem.
Why You Should Clean Your Air Ducts
Periodic air duct cleaning does more than ensure your air conditioning and heating system works at peak energy efficiency and performance. Our trained and experienced HVAC technicians can inspect the working components to make sure that they are in good working condition to head off expensive air duct repair while it is still easily preventable. Regular maintenance can also extend the life of your system.
According to the Environmental Protection Agency, most Americans spend 90% of their time indoors, where pollutants can become trapped and recirculated through the HVAC systems.
Some contaminants indoors can be found in concentrations two to five times higher than those found outdoors, increasing the risk of illness in those with compromised cardiovascular or respiratory systems.
Types of Pollutants
Pollutants can be caused by environmental, chemical, and organic sources. Some examples are:
Asbestos
Carbon monoxide
Lead
Molds, viruses, and bacteria
Ozone
Pesticides
Radon
Tobacco smoke
Many products used in residential and commercial buildings produce volatile organic compounds that can get circulated in the HVAC system. Trapped dust and mold spores in air ducts can be recirculated to cause asthma and allergy symptoms.
Dangerous fumes from cleaning supplies and pesticides can also be drawn into the air ducts and absorbed into built-up dust and dirt, then spread throughout the building by the HVAC system.
Potential Health Issues Caused by Dirty Air Ducts
Some of the initial physical symptoms of dirty air are irritation of the eyes and respiratory system, persistent cold or flu-like symptoms, headaches, and dizziness.
Chronic fatigue and frequent colds or allergies are other indications that the air quality could be affecting the health of those breathing the air in the building. Other serious and long-term illnesses proven to be caused by pollutants are:
Lung cancer from radon
Carbon monoxide poisoning
Legionnaires' disease from HVAC infected with the Legionella bacterium
Sick building syndrome from recirculated toxic irritants in the HVAC system
Asthma and respiratory irritation from rodent feces in air ducts
Air Duct and HVAC Cleaning Services
Steamatic of the Red River Valley cleans the various cooling and heating system components, including diffusers, grilles, and registers, using a powerful vacuum system.
Highly pressurized air goes through the system, removing debris, dust, and other contaminants that are then collected in a HEPA filtered containment unit. All our work is done in compliance with NADCA standards, leaving your air cleaner and your HVAC system running more efficiently.
Steamatic proudly serves the Fargo, North Dakota area. Stop living with dust and mold when you can breathe easier in your home once again. Contact us today to get a quote or more information about your specific problem.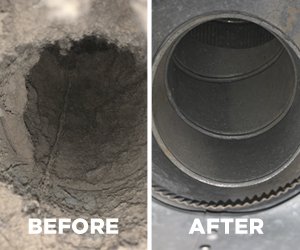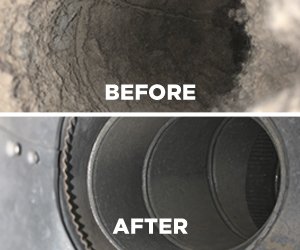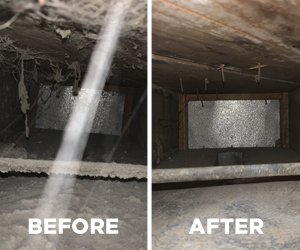 The Steamatic Difference
Source Removal Agitation & Extraction: Our patented equipment loosens dirt and debris at the source: plenums and returns as well as ductwork and blower units, allowing our powerful negative air units to extract it. Coils are inspected and cleaned as necessary.
Technology: Diagnostic cameras are used to evaluate systems and look into source areas and ducting. Steamatic of the Red River Valley's equipment utilizes HEPA filtration to trap the extracted contaminates so they are not redistributed in your home.
Ongoing Maintenance Programs: Once the initial cleaning takes place, we can assist you with a regularly scheduled maintenance program. Steamatic of the Red River Valley will perform a yearly inspection of your HVAC system and make recommendations for ongoing air filter maintenance.
Better Training = Better Service: Our commitment to training and certification places Steamatic of the Red River Valley above the industry standard. Each of our employees receives ongoing classroom, hands-on, video and online training on our services, equipment operation, and customer service.
What Our Clients Are Saying
"Used Steamatic for a duct cleaning project at work. From the moment I called all the way until the project was finished, they were nothing but professional and courteous, willing to help and get the job done. They were able to work around our busy work schedule, and got the job done in a very timely, efficient manner. I'm honestly impressed with their quality of work and what they were capable of achieving, it greatly exceeded my expectations! In the process of setting up another appointment with them as I speak, would highly recommend their expertise to everyone!" – Grant R.
OTHER CLEANING SERVICES
When disaster strikes, Steamatic understands that you just want to get your life back to normal. Our normal business hours are 8:00 am to 5:00 pm Monday through Friday, and we are available 24/7 to respond to your emergency.
Contact Our Fargo, ND Office